32 Top Paid Influencers and Brand Ambassadors in 2023
In the fast-paced social media world, certain individuals have distinguished themselves as top paid influencers and brand ambassadors. Yet, our definition of 'best' extends beyond just monetary earnings or widespread popularity. It's more about the sway they hold and the awe they inspire. This article takes you behind the scenes of the lucrative world of these high-earning influencers. We'll dissect their unique strategies, examine their vast influence, and unravel their unparalleled prowess in engaging their audience
Decoding the highest paid Instagrammers
Instagram, the digital behemoth, has given rise to a new echelon of influencers, turning popularity into profitability. This section spotlights the journeys of the highest paid Instagram influencers, uncovering the keys to their extraordinary success. By blending engaging content, savvy collaborations, and genuine audience connection, these brand ambassadors have transformed passions into profit, earning their place in high-earning elite. Understand their strategies and victories, unlocking the secrets behind their prominence.
Leveraging success
In the bustling arena of Instagram influencers with the biggest paychecks, success is no accident. For instance, Cristiano Ronaldo, boasting an astounding 572 million followers, doesn't just dominate football but also rakes in a staggering $2.4 million per post. His brand promotion skills and fanbase engagement tactics serve as an unrivaled blueprint for aspiring influencers.
Kylie Jenner, with her 385 million followers, exudes an irresistible charm and authenticity that mesmerize her audience. This, coupled with her strategic collaborations with luxury fashion brands like Balmain, places her comfortably in the list of high earning Instagrammers.
Not to forget, Selena Gomez and Justin Bieber, who've used their transparency, authenticity, and personal connection to amass colossal followings, further validating the importance of genuine engagement in this digital race.
Inspiring with stories
The highest paid Instagram influencers, like Selena Gomez, Dwayne Johnson, Beyoncé, and Taylor Swift, are not just influencers but stories of triumph. With 408 million followers, Selena Gomez is the most followed female on Instagram. Her journey of achieving this milestone through openness and authenticity paints an inspiring picture for all.
From wrestling rings to silver screens, Dwayne Johnson's versatility shines through his 373 million strong Instagram community. His magnetism, coupled with genuine engagement, has led to him conquering both Hollywood and influence.
Each of these journeys, whether it's Beyoncé's dominance in the music business or Taylor Swift's brand collaborations, serve as a testament to the power of dedication and hard work.
Revolutionizing their industries
Beyoncé, Taylor Swift, Neymar Jr., and Lionel Messi – these names have revolutionized their industries and Instagram as a platform. Beyoncé's robust partnerships with major brands like L'Oréal Paris and Pepsi have solidified her status as one of the most influential women in the music business.
Taylor Swift's collaborations with brands like Diet Coke and Apple, combined with her 253 million followers, have left an indelible mark on the music industry.
In the sports industry, Neymar Jr. and Lionel Messi redefine athlete-fan interactions with their enormous Instagram following and authentic content. These influential athletes and highly paid Instagrammers have indeed reshaped the rules of the game.
Audience engagement masters
No matter who the Instagrammer is, they all have one thing in common – the mastery of audience engagement. Pop sensation Justin Bieber and the ever-charismatic Jennifer Lopez understand the power of unveiling the human side of stardom, striking a chord with their audience, and garnering millions of likes per post.
Jennifer Lopez's effortless promotion of her projects while maintaining her unique authenticity draws in her 240 million followers, creating a sense of community and loyalty.
Self-made influencers
Moving away from the who makes the most, people like Lele Pons, Joanna Gaines, Charli D'Amelio, and Dixie D'Amelio prove that substantial digital influence and profitability are achievable. Lele leverages humor, Charli capitalizes on dance talent, and Dixie shows that fewer followers don't mean lesser earnings. Their strategic brand collaborations underscore the power of alignment. Each represents diverse routes to success, driven by passion, creativity, and strategic partnerships.
The elite 32 top paid influencers
Introducing a dynamic lineup of Instagram heavy hitters, this list showcases some of the most influential figures on the platform. From renowned celebrities and athletes to rising stars, these individuals have mastered the art of capturing attention and engaging with their massive followings. With each possessing a unique blend of fame, talent, and strategic brand partnerships, they have solidified their positions as trendsetters and industry game-changers. 
Join us as we review these powerhouses, exploring their follower count on Instagram, estimated earnings, brand sponsorships, and the captivating qualities that have propelled them to the premiere spots on the social media hierarchy. 
1. Cristiano Ronaldo  @cristiano
Audience:

591M followers

Earnings: Ronaldo has earned up to a whopping $3,900,000 for one post
Sponsorships: Nike (lifetime contract), Armani, Tag Heuer, Egyptian Steel, Herbalife, Italia Independent, Clear, DAZN, PokerStars, and Castrol
Claim to Fame: World-renowned football player with Manchester United who has a broad fanbase and exceptional brand promotion skills.
Ronaldo is the highest paid Instagram influencer!
Audience: 473M followers 
Earnings: Messi has an estimated yearly income of over $160 million and gets up to $2,940,000 per post
Sponsorships: Adidas (lifetime contract), Pepsi, Lay's, Ooredoo, Call of Duty, eFootball, Gatorade, Bitget, Orcam, and more
Claim to Fame: World Cup-winning football star, leveraging his success to secure lucrative partnerships and capitalize on his massive Instagram following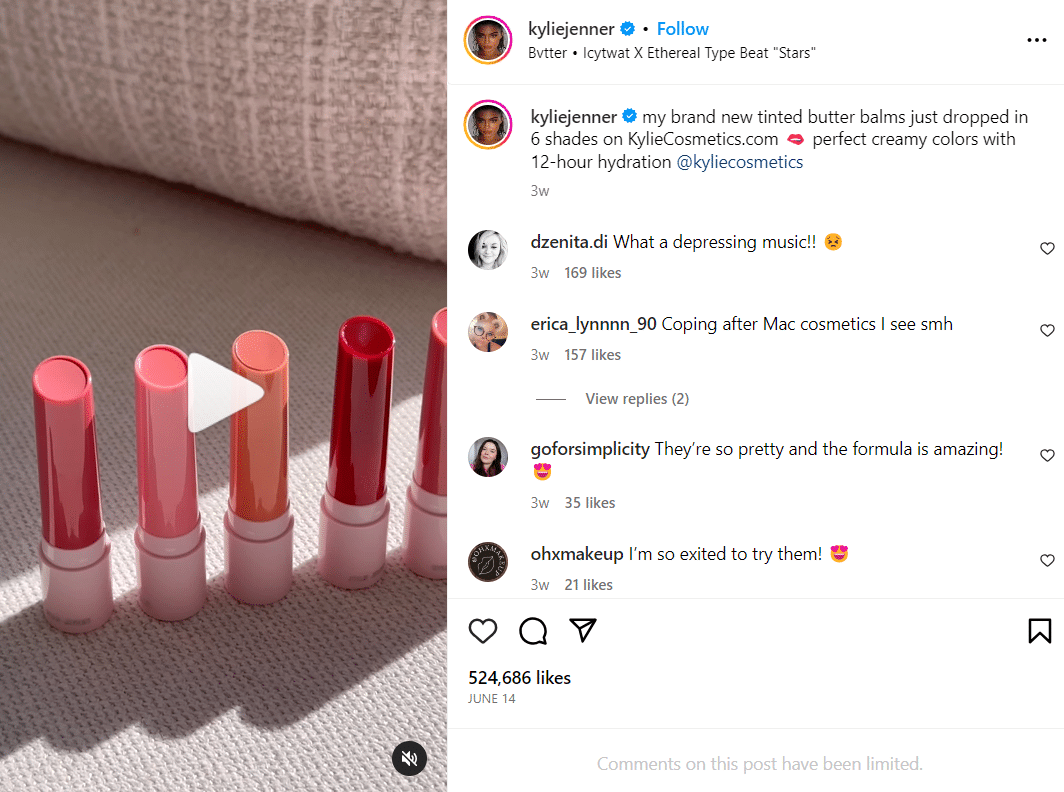 Audience: 395M followers 
Earnings: Reportedly earns $1,834,000 per post
Sponsorships: Puma, Adidas, Balmain, Calvin Klein, Skims, Pacsun, Topshop, various personal luxury fashion and beauty brands
Claim to Fame: Entrepreneur and reality TV star, member of the Jenner-Kardashian family, leveraging social media for product launches
4. Neymar da Silva Santos  @neymarjr
Audience: 210M followers 
Earnings: Net worth of $200 million with estimated earnings of $1,800,000 per post, which puts Neymar as one of the high paid instagrammers
Sponsorships: Partnerships with Nike, Red Bull, Gillette, Samsung, DAZN, Epic Games, Flutter Entertainment, Konami, Meta, Netflix, Qatar Airways, and Qatar National Bank
Claim to Fame: Globally celebrated Brazilian football superstar, played for Paris Saint-Germain and the Brazilian national team, engaging his massive fan base with content showcasing his daily life, exotic trips, and fashion
Audience: 423M followers 
Earnings: $1,735,000 per post makes Selena one of the highest earning ambassadors
Sponsorships: Rare Beauty, Adidas, Pantene, Coca-Cola, Coach, and recently Puma
Claim to Fame: Actress and singer, known for her relatable and inspiring content, partnerships with beauty and lifestyle brands showcase her authenticity and appeal
6. Dwayne Johnson  @therock
Audience: 373M followers 
Earnings: Among the highest-paid actors in the world. The Rock earns as much as $1,712,000 per sponsored post
Sponsorships: Under Armour, Seven Bucks Production, Termana Tequila, Ford, Apple, Got Milk, NASCAR, VOSS Water, movie endorsements
Claim to Fame: Former wrestler turned actor, fitness and health advocate, partnerships with various brands reflect his strong personal brand and ability to captivate followers with engaging content

Audience: 360M followers 
Earnings: Net worth of $1.8 billion and gets about $1,680,000 per sponsored post
Sponsorships: Skims, KKW Beauty, various fashion and beauty collaborations
Claim to Fame: Reality TV star turned entrepreneur, leveraging social media for product promotion
8. Beyoncé Knowles  @beyonce
Audience: 312M followers 
Earnings: Involved in multi-million dollar endorsement deals with an average payment of $1,200,000 per sponsored Instagram post 
Sponsorships: L'Oréal Paris, Tommy Hilfiger, Giorgio Armani, American Express, Ford, Pepsi, H&M, DirectTV
Claim to Fame: Iconic singer and powerhouse performer, recognized as a powerful influencer
Audience: 375M followers 
Earnings: Estimated charges between $619,030 to $1,000,000 for a single sponsored post
Sponsorships: Bubly, Lipsy, Starbucks, Coach, Givenchy, T-Mobile, Reebok, MAC Cosmetics, and more 
Claim to Fame: Pop music sensation, collaborations with fashion and beauty brands showcase her style and talent, connecting with fans through active engagement
Audience: 284M followers 
Earnings: Estimated amount of a sponsored post between $783,033 and $1,280,000
Sponsorships: Adidas, Beats by Dre, Best Buy, T-Mobile, Schmidt's, and Vespa
Claim to Fame: Canadian pop star, massive fan following, brand collaborations reflect his popularity and appeal to younger audiences that showcase the human side of stardom
Audience: 253M followers 
Earnings: Net worth of $450 million and up to $1,120,000 per post
Sponsorships: Diet Coke, CoverGirl, Apple Music, Keds, Capital One, Wonderstruck Perfume, Papa John's, and others 
Claim to Fame: Award-winning musician and songwriter with a devoted fanbase
12. Jennifer Lopez  @jlo 
Audience: 240M followers 
Earnings: $1,124,000 per post 
Sponsorships: Versace, L'Oréal, Coach, Guess, Kohl's, Quay Australia, and more
Claim to Fame: Multi-talented entertainer, successful singer, actress, businesswoman, and fashion designer, known for her authenticity and charisma
Audience: 235M followers 
Earnings: approximately $1,022,720 for each social media post
Sponsorships: Puma, MRF, Audi, Valvoline, Hero, and more
Claim to Fame: As the globally celebrated captain of the Indian cricket team, Virat stands out as the only Indian to be featured on the Forbes list of the world's highest-paid athletes.
Audience: 195M followers 
Earnings: approximately $1,000,300 per post
Sponsorships: Proactiv, Adidas, Covergirl, Coty, Claire's, H&M, Pepsi, and more
Claim to Fame: Acclaimed musician and designer, captivating followers with her unique style. Successful music career and brand collaborations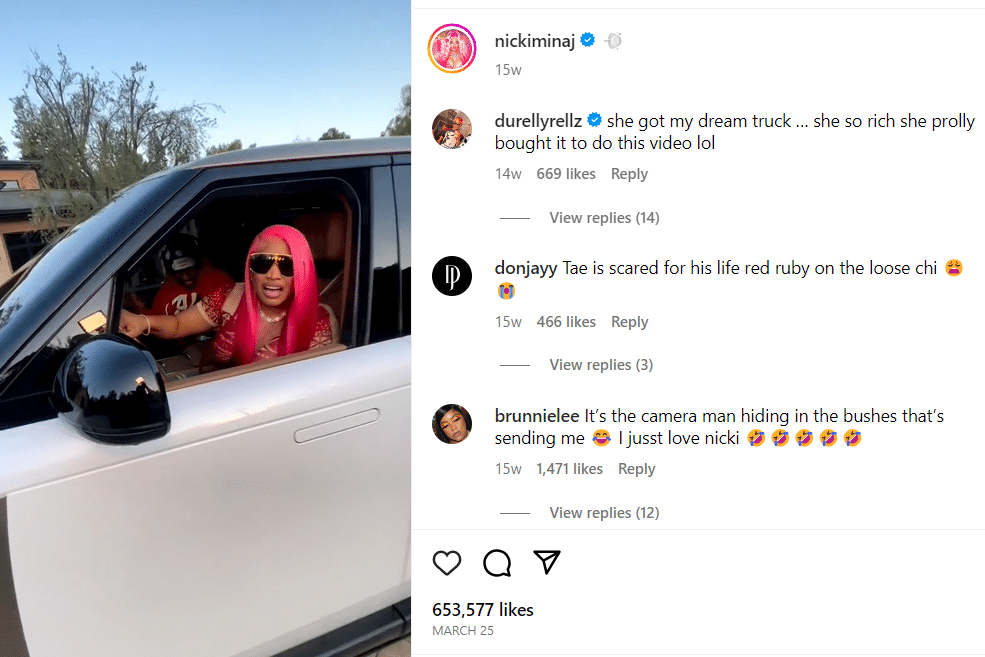 Audience: 215M followers 
Earnings: Approximate net worth of $130 million and makes about $980,000 on each post
Sponsorships: Endorsements and partnerships with various brands
Claim to Fame: Renowned rapper, singer, and songwriter with a strong personal brand

Audience: 211M followers
Earnings: As much as $906,1000 per sponsored post
Sponsorships: Coca-Cola, Boohoo, Poosh x Vital Proteins, and more
Claim to Fame: Prominent reality TV star from "Keeping Up with the Kardashians" with successful ventures in fashion
Audience: 196M followers
Earnings: approximately $872,160 per post
Sponsorships: Converse, Gucci, Marc Jacobs, Dolce Glow, among others
Claim to Fame: Transitioned from Disney star to global pop icon with numerous hit albums
Audience: 171M followers 
Earnings: Estimated yearly income of $50M to $70M per year and $780,000 per post
Sponsorships: H&M, Hyundai, Fabletics, Foot Locker, Tommy John, Nike, Old Spice, Chase
Claim to Fame: American actor, comedian, and producer, known for his humorous and relatable content
Audience: 309M followers
Earnings: approximately $500,000 per post
Sponsorships: Athletic Propulsion Labs, Body & Soul Boxing Gym, Christofle and Cushnie Et Ochs
Claim to Fame: A notable member of the affluent Kardashian family, Khloe is a businesswoman and fragrance designer, contributing to her sister Kylie's beauty brand.
Audience: 53.2M Instaram followers 
Earnings: $5.5 million per year from YouTube, $145,000 per post
Sponsorships: Collaborations with brands like Spotify and YouTube
Claim to Fame: Venezuelan-American YouTuber, singer, actress, comedian, and social media personality, particularly popular among Gen Z
Audience: 47.2M followers 
Earnings: Estimated minimum of $100,000 per sponsored IG post
Sponsorships: Orosa Beauty, Hollister, and other significant brands
Claim to Fame: TikTok sensation, known for her dance videos and influential presence
Audience: 53.1M followers
Earnings: approximately $91,000 per post
Sponsorships: (Not provided)
Claim to Fame: A leading beauty influencer based in Dubai, Huda gained prominence for her makeup tips and later launched her own cosmetics brand, Huda Beauty.
Audience: 37.9M followers 
Earnings: $8.5 million from TikTok alone where she makes $50,000 to $80,000 per post, she's a top paid Instagram influencer at $90,000 per post
Sponsorships: Pandora, Vital Proteins, American Eagle, IPSY, Alani Nu
Claim to Fame: TikTok star turned entrepreneur, leveraging her following for brand collaborations, one of the youngest ambassadors
Audience: 25.7M followers
Earnings: approximately post rate of $86,000
Sponsorships: Casa Azul
Claim to Fame: An American model popularized through her vlog channel, YouTube videos, and her online clothing shop.
Audience: 26M followers
Earnings: approximately $82,000 per post
Sponsorships: (Not provided)
Claim to Fame: Internet sensation known for his Final Cut Pro tutorials and creative videos, initially gaining fame on YouTube.
Audience: 25.8M followers
Earnings: approximately $65,000 per post
Sponsorships: (Not provided)
Claim to Fame: A Swedish vlogger, known for his appearance on the popular TV series, Law & Order and his strong presence on Vine.
Audience: 23.3M followers
Earnings: approximately $49,000 per post
Sponsorships: (Not provided)
Claim to Fame: A social media character and younger brother of Logan Paul, he has also had a role in the Disney Channel series, Bizaardvark
Audience: 13.7M followers
Earnings: approximately $45,000 per post
Sponsorships: (Not provided)
Claim to Fame: A successful businesswoman, along with her husband, she runs a renovation company that transforms outdated homes into modern spaces.
Audience: 22.8M followers 
Earnings: $42,570 per post
Sponsorships: Hollister, Lightricks, Orosa Beauty, Puma
Claim to Fame: Internet personality and singer, gaining popularity through TikTok
Audience: 13.6M followers
Earnings: approximately $41,000 per post
Sponsorships: (Not provided)
Claim to Fame: Nash, a video creator and lifestyle blogger, dedicates some of his posts to his daughter and runs a popular YouTube channel.
31. Araya A. Hargate  @chomismaterialgirl
Audience: 11.3M followers
Earnings: approximately $35,000 per post
Sponsorships: (Not provided)
Claim to Fame: A Thai top-rated model, she was the beauty pageant winner in 1998 and collaborates with many clothing and fashion brands.
Audience: 12.9M followers 
Earnings: Estimated net worth of $12 million and one of the highest paid influencers on TikTok earning $30,000 per sponsored video. She also makes anaverage of $18,000 per IG post
Sponsorships: Moncler, Google, Tinder, NYX Cosmetics
Claim to Fame: Singer and social media star, known for viral TikTok videos
Behind the highest paid social media influencers
These influencers represent a diverse range of industries. They have successfully built their brands through strategic partnerships, captivating content, and engaging with their audiences.
The golden rule of authenticity
Being authentic isn't just a trait, it's the ethos that distinguishes you in the vast influencer market. It's the keystone upon which the journey to becoming a top paid influencer is built. Staying true to yourself, your values, and genuinely engaging with your audience is non-negotiable. Authenticity doesn't just foster relatability but it's also the silent whisper that keeps your audience hooked to your every post, your every story. Remember, the rightest Instagrammers stars didn't reach where they are by impersonation, but by being unapologetically themselves.
Foster a community
Building a brand isn't just about numbers, it's about fostering a loyal community. Respond to comments, engage in interactive sessions, and let your audience know they are seen and heard. These genuine relationships translate into a supportive community that stands by you, spreads your message, and propels you closer to becoming one of the highest paid social media influencers. It's these relationships that transform followers into fans and customers into brand advocates.
Discover your niche
Ever noticed how the highest paid people have something unique to offer? It's because they've found their niche and owned it. They've created a space within their industry that's exclusively theirs, thereby attracting a dedicated audience. Identifying your niche and specializing in it doesn't just set you apart, it makes you the go-to influencer in your domain.
Power of consistency and perseverance
As most things in life, success is a marathon, not a sprint. It requires an unwavering commitment to your goals and an undying spirit to create valuable content consistently. The Instagrammers being paid the most are testament to this truth. They are the epitome of determination, adaptability, and consistency. So keep at it, for success isn't far for those who dare to persevere.
Embrace innovation and adaptability
The digital landscape is ever-evolving, and as an aspiring high earner, adaptability should be your middle name. Be it a new social media platform or a novel technology, embrace it with open arms. Catering to audience preferences and staying ahead of the trends is the magic formula for sustained growth. The highest paid Instagram influencers did not rise to the top by being stuck in their ways. They adapted, innovated, and triumphed.
Forge profitable collaborations
Major brand collaborations don't just enhance visibility, but also significantly boost earnings. Teaming up with brands that align with your values opens doors to new opportunities and audiences. This strategy is one of the most potent arsenals in the toolkit of the highest paid Instagram influencers. Keep an eye out for such opportunities, for they could be your ticket to join the ranks of the highest earners.
Takeaways
The highest compensated social media stars achieved their triumphs and gained dominance through a combination of strategic planning, impactful content, and the ability to engage audiences on a personal level. These influencers have amassed immense followings, become the highest paid social media influencers, and have achieved impressive financial success. Their success is not merely a stroke of luck; it stems from their dedication to implementing effective strategies, forming meaningful connections, and leaving a lasting impact on their industries.
To emulate their achievements, aspiring influencers and brands can learn valuable lessons from studying the strategies, engagement tactics, and industry influence of these top paid influencers. Individuals can create their own unique success stories by focusing on authenticity, fostering meaningful connections, and remaining adaptable to changing trends and technologies. Whether it's through becoming the highest paid Instagram influencers or excelling on other social media platforms, the key lies in understanding the importance of relatability, consistent effort, and the ability to innovate.
Remember, becoming one of the highest paid influencers requires time and effort. It's a journey that requires dedication, patience, and a commitment to creating content that resonates with your audience. By consistently applying the lessons learned from top-grossing brand ambassador salaries, you can increase your chances of achieving financial success while leaving a lasting impact in your industry.